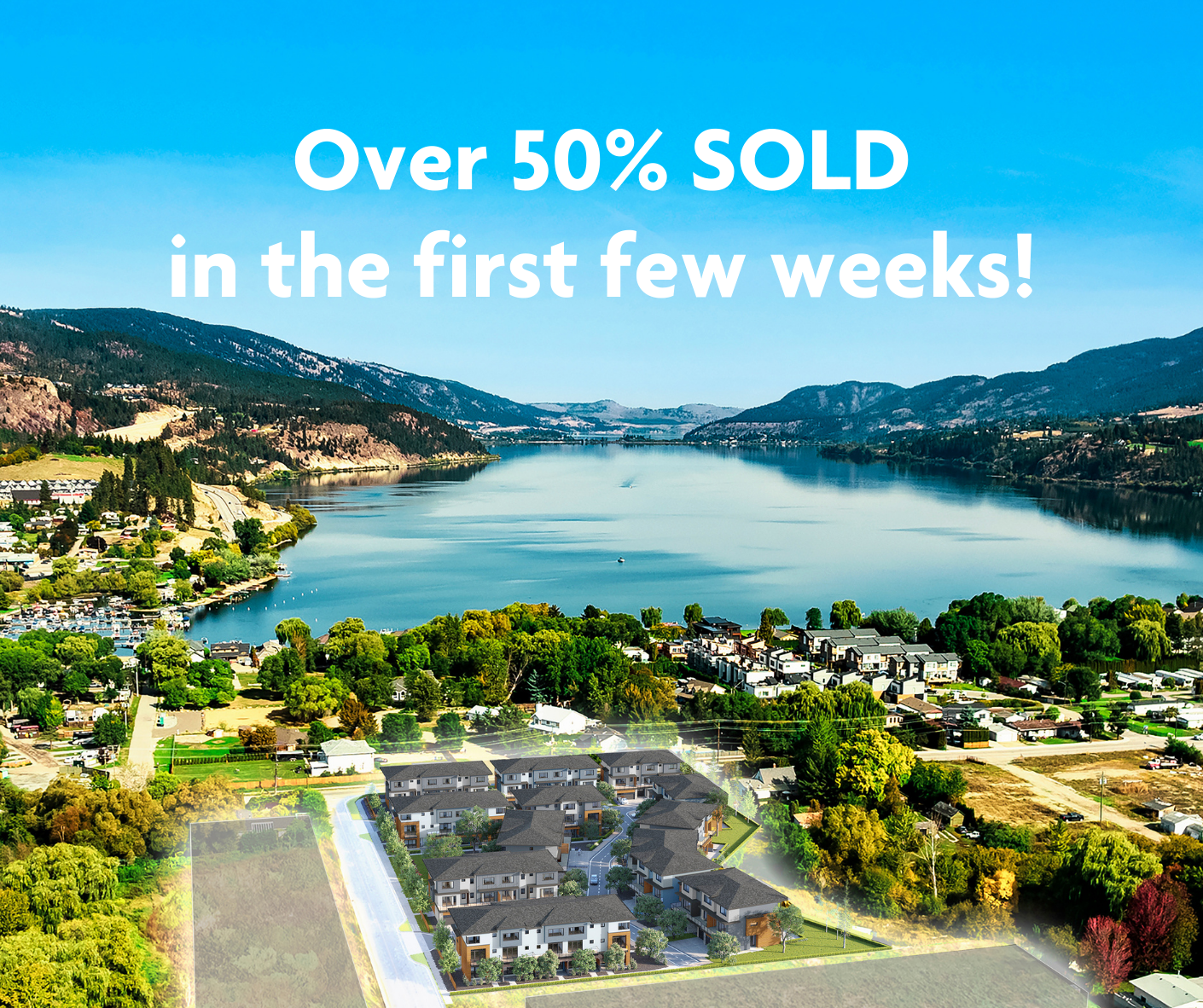 Over 50% Sold in The First Two Weeks
June 2, 2022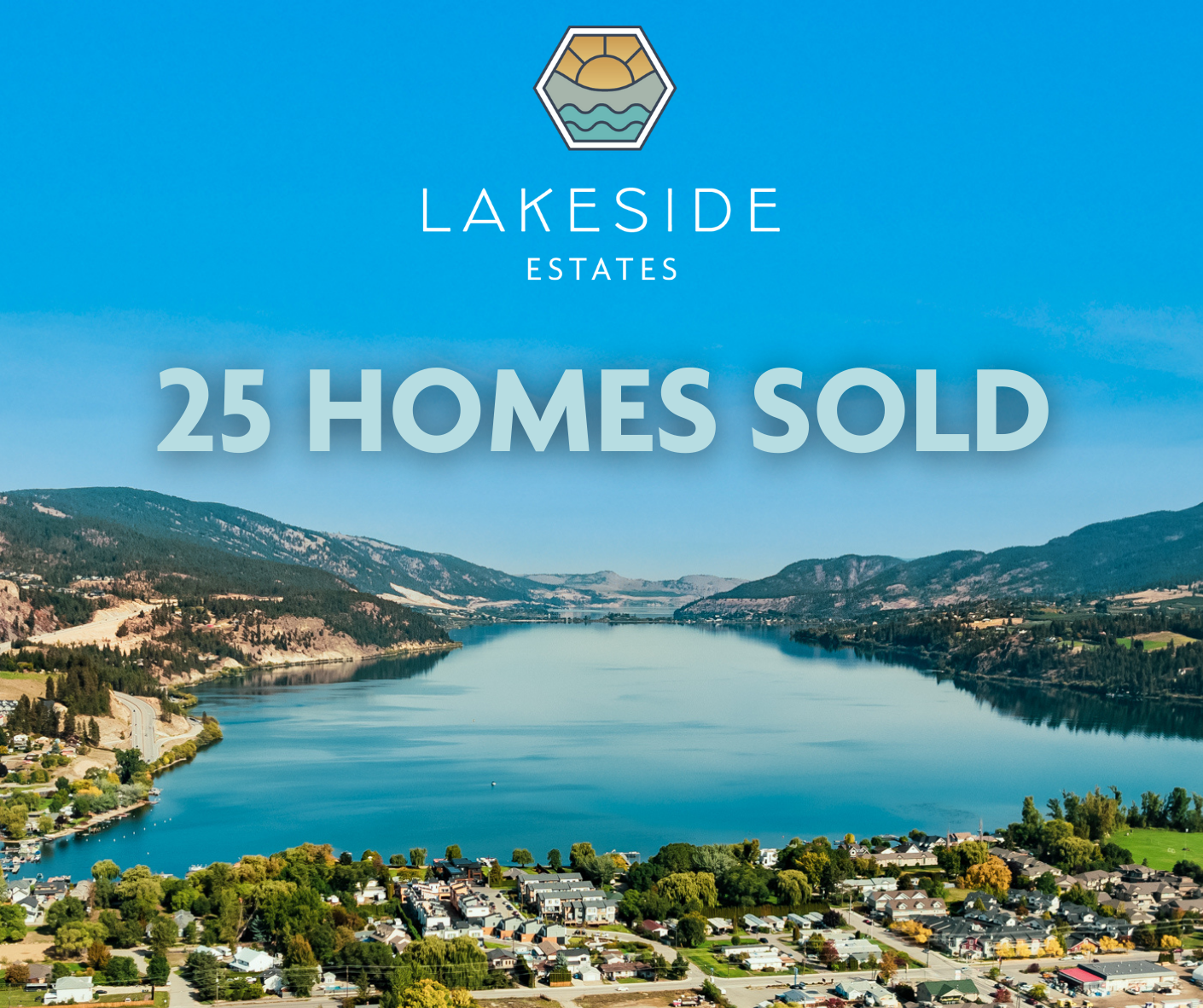 Final Home in Phase 1
June 14, 2022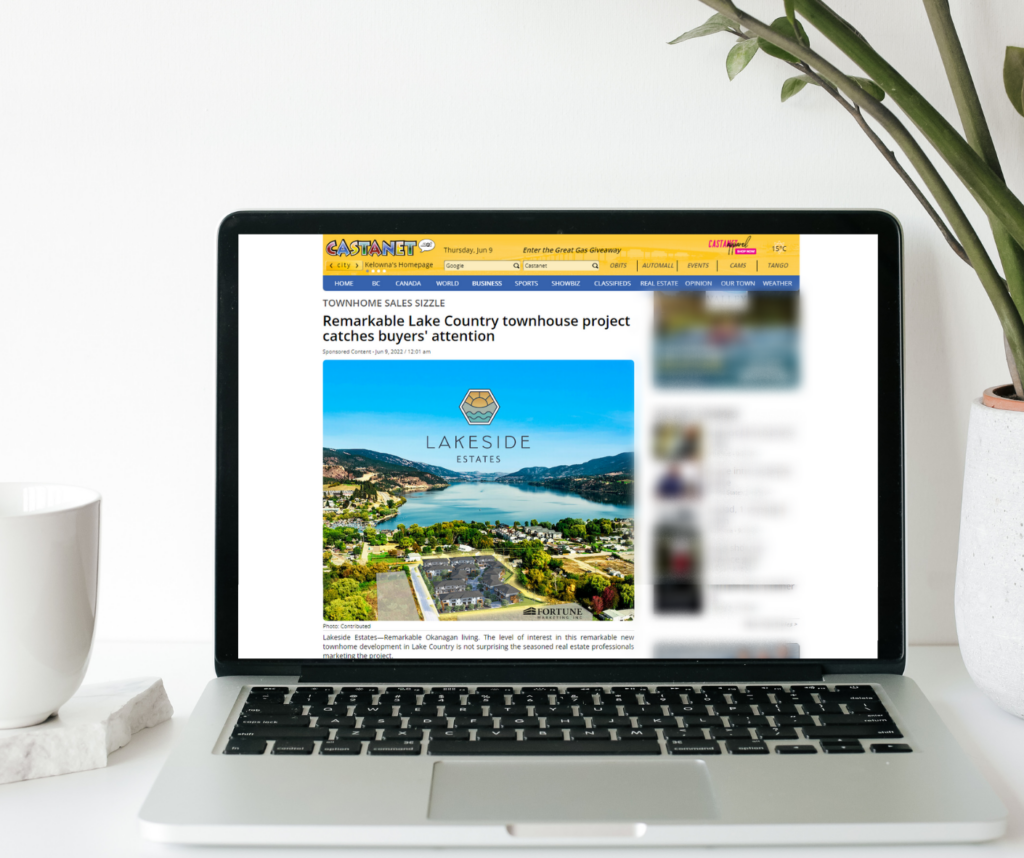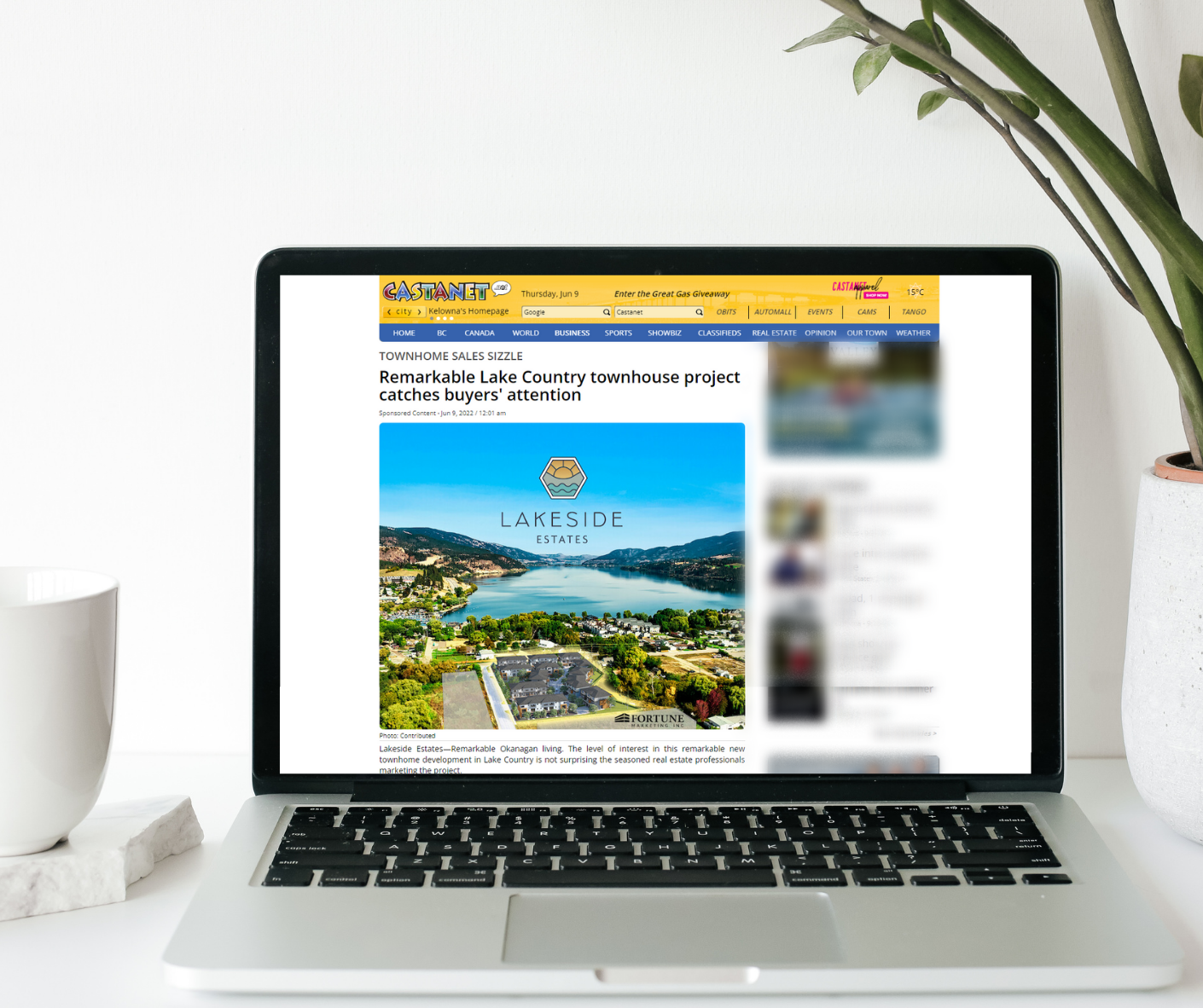 Remarkable Lake Country townhouse project catches buyers' attention
June 9, 2022
The level of interest in this remarkable new townhome development in Lake Country is not surprising the seasoned real estate professionals marketing the project.
In the first 30 days that the townhomes at Lakeside Estates, at 3041 Woodsdale Road, have been available for purchase, 24 of the 44 townhomes available have already sold.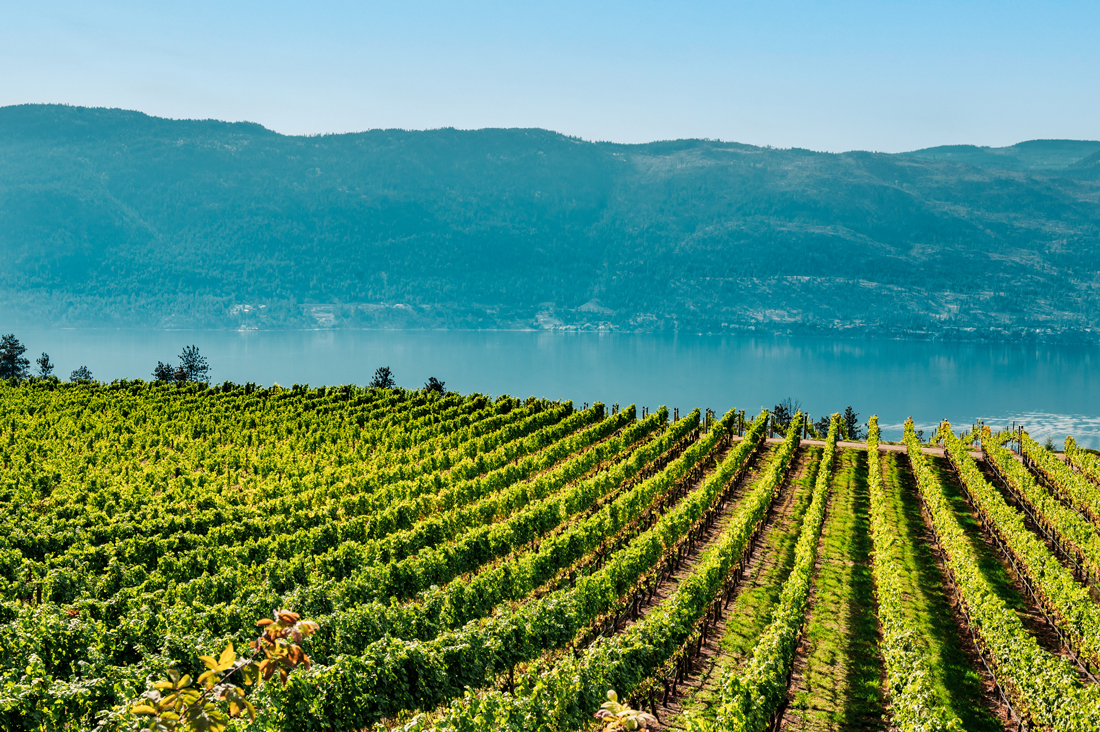 "The level of sales in just 30 days is great, over 50% of the project was sold in May," says Don Warkentin of Fortune Marketing Inc., noting the affordability, location, high-quality finishings, size of the townhomes, low 10 per cent deposit and the fact construction has already started are all very appealing to buyers.
With prices starting at $695,900 for the three-level, three-bedroom townhouses—which range in size from 1,600 to 1,900 square feet—the homes are perfect for families looking to enjoy the lifestyle the Okanagan offers." continue reading